Choosing a name is a big item on to-do-list when you have your new family member. We listed some of the cat names that start with S.
When you have a new, furry, cute and funny family member or thinking of adopting one, choosing a name might be one of the most controversial and important topics at home. Everybody at home have different ideas as to what the name of the cat should be. Our list of cat names that start with S is a good place to start looking for a name that everybody agrees on.
Your cat's name should reflect a certain aspect of your life as well as the cat's qualities. A sphynx with the name fluffy might not be the best idea, I must admit it would be funny though 😸
Don't forget to note the names you like to choose among them after you read the list. Are you ready for some of the best cat names beginning with S?
The Most Popular Cat Names That Start with S
We picked some of the most popular cat names beginning with letter S. A pro tip here would be reading the names out loud so you can understand how it sounds and believe it or not, it helps a lot because sometimes thinking about a name and hearing it are just not the same.
Spider
Snickers
Sanders
Sabina
Storm
Sonja
Summer
Snuggles
Saffron
Stella
Scone
Silvia
Snagglepuss
Snake
Shitakii
Squishy
Snorky
Shaman
Schnapps
Sissy
Sommelier
Slacker
Shelby
Saint
Sassy
Stones
Sorbet
Shnapple
Shadow
Skippy
Snap
Smudge
Sky
Sierra
Smoky
Sparkplug
Snowcap
Scooter
Salty
Stitch
Scrappy
Spliff
Spot
Sweetpea
Spicecake
Sinatra
Sleepy
Squeaky
Shaggy
Sarge
Strike
Smoochie
Sid
Sheldon
Sunny
Skunk
Stitches
Scat
Severus
Stroker
Spooky
Shirin
Shades
Sultan
Scylla
Speck
Skittle
Slash
Satin
Skeets
Skylar
Survivor
Sherlock
Sasha
Silver
Shady
Stormy
Sherry
Spunky
Snowflake
Salsa
Scorpio
Shirah
Sherbet
Smokey
Sprite
Stumpy
Schwartz
Scraps
Saki
Slick
Skittles
Spotzilla
Slippers
Samba
Sputnik
Scout
Snowdrop
Socrates
Speed
Spock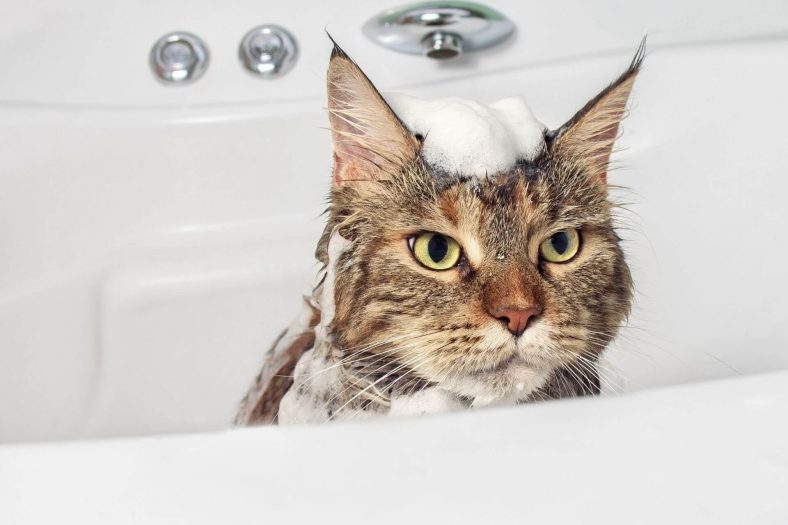 Female Cat Names Beginning with S
As I mentioned above a cat's name needs to reflect its qualities because your approach to any living being is affected by the name it is called with. After a while your brain tells you to approach a certain living being with a certain attitude in accordance with the codes it creates with the help of your subconscious. So let's find an amazing name among the girl cat names that start with S.
Steffie
Smooches
Snoop
Samara
Semra
Sherise
Snookie
Shun
Solana
Sheila
Savanah
Sana
Sarea
Sandi
Sassa
Sheela
Sunflower
Shale
Smoke
Snuffles
Speckles
Scarlet
Sandra
Shantina
Stromboli
Sparkle
Selia
Sapphira
Smita
Sharmila
Sangita
Sharon
Sansa
Sabine
Sponge
Solar
Swift
Scratchy
Sweety
Sade
Shannelle
Snow-white
Strawberry
Soto
Selma
Shantell
Sirona
Serpentine
Shai
Sun
Sassie
Siri
Shanna
Sykes
Samuela
Samta
Sacha
Sapphire
Sonia
Suzie
Sweet Pea
Sarina
Shayla
Snoogles
Sadie Mae
Sneezy
Silky
Sibel
Siren
Sakura
Spears
Selene
Sienna
Spica
Spots
Spook
Shadows
Selby
Siku
Sherri
Sparrow
Suri
Sol
Spice
Silvermist
Sand
Saree
Svetlana
Softy
Shira
Spazzy
Sheryl
Suma
Smee
Skyrah
Salwa
Sabirah
Serphina
Sitka
Sephora
Skyla
Male Cat Names Beginning with S
Did you know that male cat names that start with S are a lot harder to find? There almost 3 times as much as girl cat names that start with S than boy cat names that start with S. If you are also having difficulty finding the right name for your boy, this list might be able to help you.
Scratcher
Stoney
Sweet potato
Syrup
Squanto
Samuel
Shrek
Savion
Sesame
Stephan
Scottie (scotty)
Soldier
Slaton
Sir meowington
Solomon
Sherwood
Scottie
Slim
Sherman
Swirly
Stout
Spade
Sherwin
Snowie
Springsteen
Shrimp
Soot
Skynyrd
Sir meows-a-lot
Skipper
Suede
Stuart
Shelly
Sax
Smeagol
Sprout
Seymour
Scat cat
Sharpie
Shere khan
String bean
Santa claws
Smores
Sumo
South
Siddhartha
Satya
Sneakers
Smalls
Sora
Shortcake
Sotty
Stripes
Sinjin
Stark
Salem
Sammy
Scooter
Scout
Seamus
Sebastian
Shadow
Sheldon
Sherlock
Simba
Simon
Smokey
Smudge
Snickers
Snowball
Sonny
Sox
Sparky
Spencer
Spike
Spooky
Stanley
Stormy
Sunny
Sylvester
Saber
Saco
Saga
Skank
Sailor
Sake
Skeeter
Skid
Salty
Skip
Salvatore
Skywalker
Sleepy
Slick
Slug
Slugger
Samurai
Sly
Santa
Smasher
Santana
---
I sincerely hope that our list was able to help you find the name that suits your cat best. Please don't forget to comment below if your cat's name also starts with the letter S. Who knows? You might also help someone find the purrfect name for their new friend.