One eyed cats are survivors! They are even more loving than a cat with two eyes if proper love is shown. They deserve some special one eyed cat names?
After preparing a names list for blind cats, I wanted to prepare a special list for one eyed cats, too. The list of one eyed cat names here is a tribute to the strong souls and a thanks to their humans. One eyed cats are very common especially among rescue cats because there are so many reasons why a cat can lose one of its eyes. They fight with other animals, they suffer from accidents, human cruelty or various health issues that affect eyes.
For an easier naming process I divided one eyed cat names into three categories:
One Eyed Female Cat Names
One Eyed Male Cat Names
Gender Neutral One Eyed Cat Names
Before you start reading the names, please make sure to note the names you like as you encounter them. This way, you can see all the names you like in one place after you finish reading the list and pick a favorite.
If there are multiple people that will decide what the name will be, take your notes separately in order to see if there is any name that everybody agrees on by comparing your notes in the end.
Now, let's find your new friend a perfect name from our list of one eyed cat names.
One Eyed Female Cat Names
I guess I have a soft spot for female kitties. Don't get me wrong, I love both of my cats and they are both very affectionate with a lot of love to give but my girl just melts your heart by just looking into your eyes. Also, she happens to be cross eyed and would probably be a one eyed cat if we didn't rescue her from the street. So this list is also for her.
Katniss
Griselda
Aida
Graeae
Artemis
Bellatrix
Naomi
Vaati
Miroslava
Deepika
Lindsey
Lexi
Elda
Amazon
Melissa
Cacodemon
Iwanaga Kotoko
Kimberly
Abigail
Hitomi Manaka
Likho
Merida
Reimi
Michaela
Susan
Argent
Owasinda
Diana
Neytiri
Marketa
Skaði
Leela
Gaia
Manako
Odwaga
Rell
Olivia
Queen Gohma
Meredith
Lenka
Ellie
Lara
Sylvanas
Rama
Arjuna
Caroline
Andrea
Pocahontas
Gertrude
Alison
Oorlewende
Natalia
Imelda
Ravage
Ojáncana
Heloise
Khatuna
Ashe
Nagi
Charlotte
One Eyed Male Cat Names
This one eyed cat names list include a lot of mythological characters and creatures in addition to references to real people, comic characters and the names we came up with. I generally try to keep the number of male names and female names equal but there are so many great male names for one eyed cats, I just couldn't help myself and listed a lot of them.
Nick Furry
Sauron
Sheldon Plankton
Ullr
Mr. Smite
Hanzo
Horace
Brontes
Odin
Tri-Klops
Mike Wazowski
Muno
Dusknoir
Popobawa
Duskull
Hagen or Högni
Horvak
Centurion
Bizirik
Lutador
Kang or Kodos
Calico Jack
Steropes
Commander Fuzz
Ushindi
Apollo
Mad-Eye Moody
Gigan
Fachan
Scaroth
Norman Burg
Baron Scratches
Kaiju
Sigur
Captain Placeholder
Lord Boros
Cedric
Ahriman
Redbeard
Hitotsume-kozō
Alastair
Dajjal
Sgt. Psyclopps
Odysseus
Beholster
Julgus
Myukus
Reo
Ojáncanu
Dusclops
Zargon
Darklops Zero
Columbo
Pugnator
Aloysius
Churchill
Hitotsume nyūdō
Ajax
One Eyed Willie
Whitebeard
Popeye
Balor
Kabandha
Agent Pleakley
Fuyuhiko Kuzuryu
Admiral Meowington
Solidus or Snake
Nasu
Psoglav
Hou Yi
Mapinguari
Tulelo
Winky
Eggplant Wizard
Draken
Wotan
Bungisngis
Niedobitek
Link
Hawkeye
Duwa Sokhor
Blackbeard
Cupid
Mandeville
Dalek Sec
Cayden
Legolas
Shinon
Arrow
Eros
Gender Neutral One Eyed Cat Names
If you are looking for cute names for a one eyed cat, this is the list you are looking for. In my opinion whatever name you give to a one eyed cat, it sounds cute. I mean if you name a black cat with two eyes "Pirate" that is a little badass name but if you name a one eyed cat "Pirate", it immediately becomes cute and funny. Let's find a name that is as cute as your kitty.
Arimaspi
Socket
Wenlock
Big Boss
Evil Eye
Kasa-obake
Orb
Pirate
Cat'hun
Jian
Sapphire
Starro
Suezo
The Governor
Uno
Tepegoz
Basilisk
Patch
Cycat
Cap'n Cute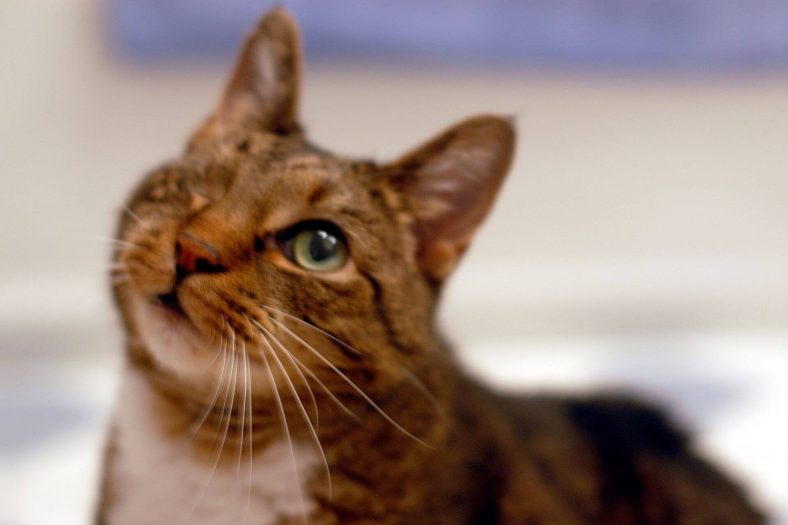 Minion
Blinky
Cannonclaw
Snallygaster
Cap'n Blackclaw
Shuma-Gorath
Cyclops
Lefty
Monoid
Unioc
Sniper
Waddle Doo
Lost
Lucky
Beholder
Papinijuwari
Polyphemus
Demo
Archer
Band-Aid