You have a new ginger cutie at home waiting to be named? Orange cats have their own charisma and they deserve one of the good orange cat name!
Orange cat names are generally very well received just like orange cats themselves. Is it their color? Is it something about their character? Do they hypnotize us using the ginger cat charm they have? Maybe the orange cats have a mind control ability that control our behaviors… 😸
Whatever the reason may be, one thing is certain: orange cats are so adorable that it is impossible to resist them especially when they are kittens. Therefore all orange cats need a proper name from our orange cat names list.
Since ancient times orange cats have been important companions to humans from all walks of life. Still, in this modern times, orange cats defend their popular position among people. As one of the most sought after cats in history, there are thousands of names to choose from. Since it is hard to find a proper orange boy cat name or orange female cat name, we categorized and listed the some of the most amazing cat names for orange cats.
Remember, it is always good to use a system when you are picking a name. What I recommend is reading out the name loud so you can hear how it sounds and noting the names you like so you can pick one among then after you finish with the list.
Orange Cat Names Male
Did you know that although they are pretty popular, ginger cats are not that common contrary to popular belief? Just like humans, the coloring in their fur genetically comes from their parents. The orange color is passed down from parents via X chromosome which means 80% of the orange cats are male! So it is highly likely that you will need one of the names below 😸 Have a look at our cat names for orange male cats list.
Archie
Cheetah
Flame
Fox
Ginger
Marmalade
Nacho
Rusty
Sunny
Tang
Coral
Curry
Poppy
Garfield
Pele
Topaz
Mango
Maple
Nemo
Orangina
Saffy
Scarlet
Sherbet
Tangerine
Tango
Cayenne
Butters
Vermilion
Viceroy
Blaze
Orange Female Cat Names
As previously said, only 20% of the orange cats are females but it doesn't mean that we leave the female cat owners alone when picking the right name for your little girl. Good girl cat names for orange cats are hard to come by but we got you covered. We hope you pick one of the girl kitten names for orange cats for your kitten or cat, or at least inspire you to find or create the name that suits your cat best.
Lucy
Clementine
Angel
Madeline
Strawberry
Giselle
Daphne
Rosie
Tigress
Ginger
Firefly
Lily
Sahara
Ruby
Sandy
Paprika
Nevada
Penny
Peaches
Foxy
Autumn
Red
Ember
Goldie
Magenta
Mimosa
October
Treasure
Persimmon
Sweet Potato
Cute Orange Cat Names
In my opinion there is no cat that is not cute, therefore you need a cute name. Some really good names for orange cats are listed below. I hope you like our cute ginger cat names list and pick one of them for your new family member. Don't forget to pick a name that is easy to say for you and more importantly easy for your cat to understand.
Mai Tai
Cinnamon
Sunshine
Goldfish
Blossom
Butterscotch
Pumpkin Pie
Honey
Angel
Gingersnap
Fanta
Fiona
Cheddar
Apricot
Bell Pepper
Reba
Chai
Venus
Orla
Quartz
Sorbet
Sunkissed
Copper
Dawn
Lia
Amaretto
Marigold
Nutmeg
Nectar
Carrot
Ginger Cat Names Inspired by Fictional Characters
There are a lot of fictional characters from movies, books or comics that have ginger or orange hair. We picked some of them for you along with some red cat names. Let's see if you can remember them all. We are certain that you will have at least one name suitable for your cat.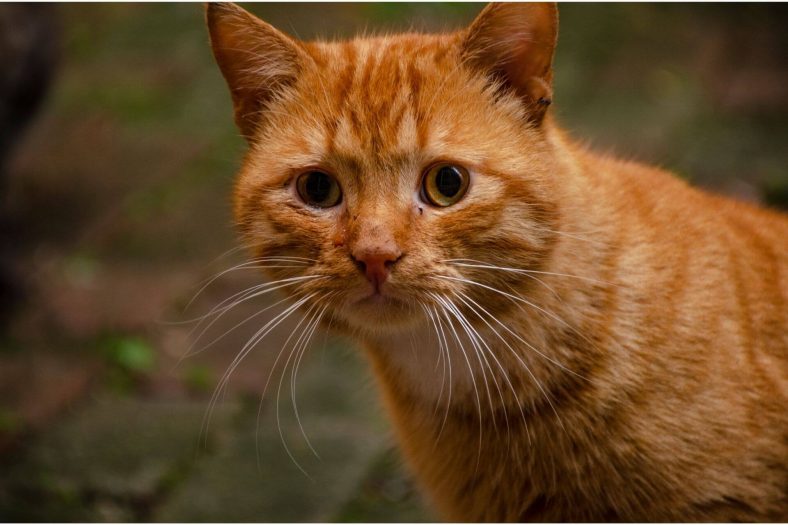 Tigger
Simba
Heathcliff
Shere Khan
Ron Weasley
Fancy Nancy
Tintin
Glinda (The Wizard of Oz)
Jessie (Toy Story)
Hercules
Mario
Yosemite Sam
Quasimodo
Peter Pan
Wilma Flinstone
Elmo
Kyle Broflovski
Jessica Rabbit
Pippi Longstocking
Crookshanks (Harry Potter)
Sunset Shimmer (My Little Pony)
April O'Neil
Jean Grey
Flash
M.J. (Shor for Mary Jane – Spider Man)
Daredevil
Peggy Bundy
Gimli
Scully (X-Files)
(Amy) Pond (Doctor Who)
Cool & Badass Orange Cat Names
Some cats just have an attitude or they are just cool who doesn't care much about anything. An orange cat is already cool and you can make it cooler by giving it a cool or badass name. Check the list below for some suggestions.
Conan
Poison Ivy
Aslan
Hobbes
Blaze
Brick
Chuck Norris
Clay
Copperfield
Coral
Crimson
Desert
Fire
Fireball
Flame
Fox
Fuego
Garnet
Ginger Spice
Inferno
Merida
Monarch
Phoenix
Saffron
Scorch
Tiger
Pepps
Sansa Stark
Black Widow
Brick
Cat Names Inspired by Fur Color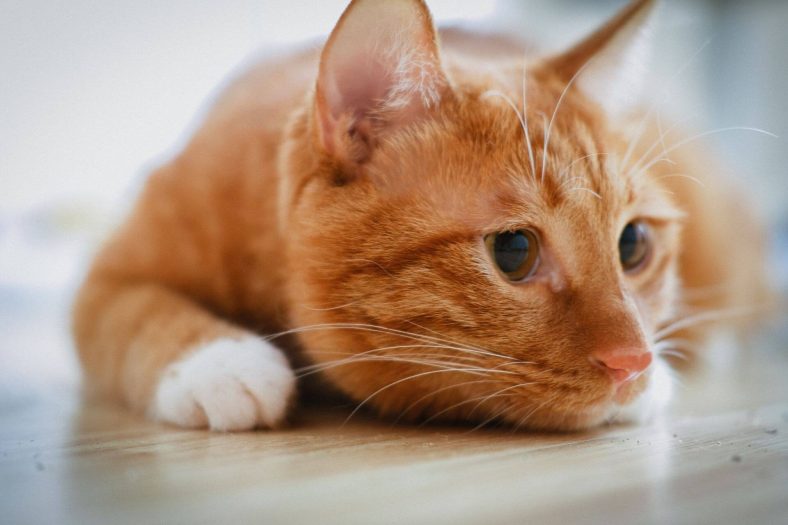 An orange tabby cat deserves a name from one of the orange tabby cat names and a black and orange cat deserves a name from one of the black and orange cat names. This is a matter of principle 😸 Here are some amazing color related names for various orange cats including light orange cats, light orange cats, pale orange cats and white cats with orange spots.
Honey
Mai Tai
Tabasco
Curry
Cayenne
Sherbert
Cheetah
Coral
Macaroni
Firecracker
Kumquat
Amber
Nacho
Inferno
Chili
Fuego
Auburn
Citrus
Sangria
Apricat
Caramel
Amarillo
Chestnut
Sparks
Nectarine
Scorch
Tangerine
Paella
Goldfish
OJ (short for orange juice)
Do you have ideas for the best orange cat names? Please share your name ideas for orange cats so other people can use them, too.
Have a purrderful day!!!